Detaljer
Play Anything. Hear Everything.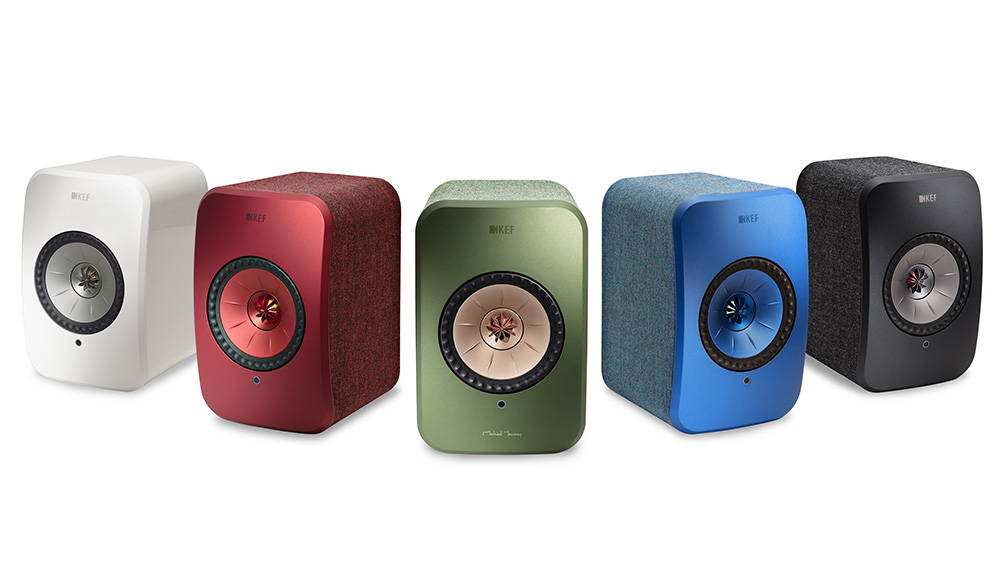 The convenience and connectivity of wireless. The emotion and detail of true high-resolution stereo. And all from a compact system designed to fit almost anywhere. LSX is the speaker system for the way we listen today.
For every room and situation
LS50 Wireless ensures that anybody can bring great sound into their life. The instantly recognisable shape is not just a design choice, but an acoustic feature, solidifying KEF's holistic approach to acoustic and industrial design. Available in Titanium Grey, Gloss Black and Gloss White,you can make LS50 Wireless stand out as much or as little as you want.The choice is yours.
LS50 Wireless Nocturne Edition
When the elegant aesthetic of the original LS50W meets the explosive futuristic artistry of Dutch designer Marcel Wanders, the sky is the limit.
Where there's going to be music, there has to be speakers that can do it all. Give your guests something to talk about with our quality woofers for bass, and award-winning tweeters for treble.
Immerse yourself in sound
LS50 Wireless benefits from KEF's near-six decades of experience in acoustic research and design. The crowning achievement is the signature Uni-Q driver array, providing beautifully natural sound to every seat in the room. Perfectly matched electronics provide the engine for the Uni-Q, ensuring that every detail and every ounce of power is recreated, elevating the experience from listening to being there.
---
"KEF has taken a pair of Award-winning speakers and transformed them into the hi-fi of the future" — 2017
HALL OF FAME – WHAT HI-FI? AWARD
"These KEF Wirelesses are way more than just active versions of the award-winning LS50s. They're a complete system wrapped in a neat and brilliant package." KEF LS50 Wireless, What Hi-Fi? - July 2017
PRODUCT OF THE YEAR - BEST ALL-IN-ONE SYSTEM OVER £1000 - WHAT HI-FI? AWARD
Less time setting up, more time listening
A few minutes and the KEF Control app is all it takes to bring life changing musical experiences home. With integrated electronics, including 230w of amplification in each speaker, the guesswork of equipment matcing is removed. A vast array of inputs ensures that you can connect almost anything you can think of - even a turntable, for the ultimate expression of the vinyl revival.
Adjust how the LS50 Wireless sounds using a selectable EQ tuned to compensate for different mounting scenarios, creating more options for placement and positioning. Regardless of placement, Uni-Q technology disperses sound evenly for total listening enjoyment.
Comprehensive Connectivity
Connect a huge range of devices with LS50 Wireless' broad range of connectivity options, including 2.4GHz/5GHz Dual-band Wi-Fi, Bluetooth 4.0 with the aptX codec, Asynchronous USB Type B, TOSLINK Optical, and RCA Analog. Connect up to 12 devices in total, including a maximum of eight Bluetooth devices and switch between audio inputs conveniently.
All in the palm of your hand
Every feature of LS50 Wireless can be controlled from two intuitive apps, available on both Android and iOS.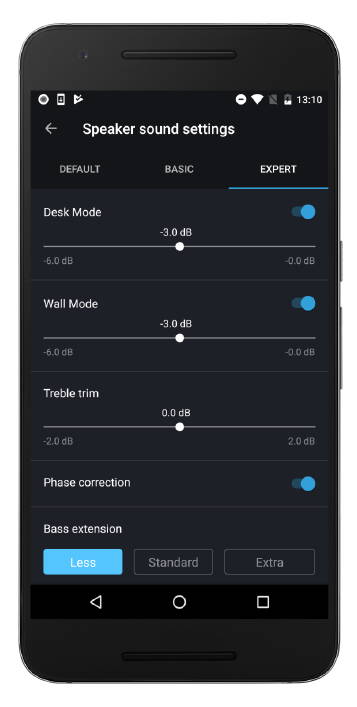 KEF Control makes setup easy with step-by-step instructions, lets you choose your source and adjust the EQ settings to match the room.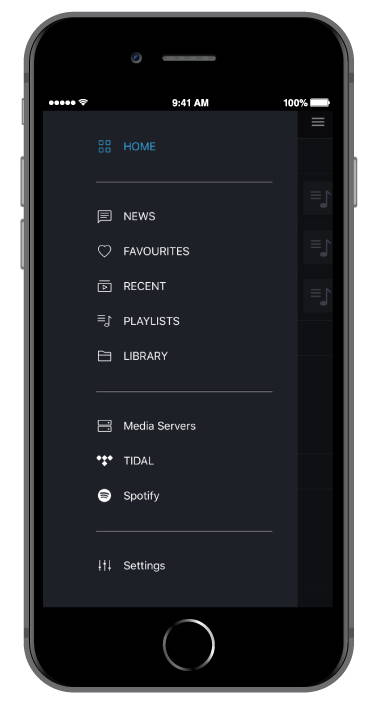 KEF Stream makes accessing your digital music library quick and easy. Up to 192kHz/24bit high resolution audio can be wirelessly accessed from your phone or NAS drive, whilst Stream also gives access to services such as Tidal and Spotify.
DIMENSIONS
H300 x W200 x D308mm
H11.8 x W7.9 x D12.1in
WEIGHT
Left Speaker 10.0kg (22.0lbs.)
Right Speaker 10.2kg (22.5lbs.)
WI-FI NETWORK STANDARD & frequency band
IEEE 802.11a/b/g/n
Dual-band 2.4GHz/ 5 GHz
Driver units
Uni-Q driver array:
HF: 25mm (1in.) vented aluminium dome
LF/MF: 130mm (5.25in.) with magnesium and aluminium alloy
AMplifier output power
LF: 200W HF: 30W
Bluetooth range & memory
10m
8 devices
resolution
Up to 24bit
Depending on source resolution
sampling rate
Up to 192kHz (USB Type B)
Up to 96kHz (TOSLINK Optical)
Depending on source resolution
maximum output
(SPL) 106dB
WIreless connectivity
Frequency range
(-6dB) Measured at 85dB/1m
40Hz – 47kHz (More bass extension)
43Hz – 47kHz (Standard)
46Hz – 47kHz (Less bass extension)
Depending on speaker settings
frequency response
(±3dB) Measured at 85dB/1m
45Hz – 28kHz (More bass extension)
50Hz – 28kHz (Standard)
61Hz – 28kHz (Less bass extension)
Depending on speaker settings
INPUTS
2.4GHz/5GHz Dual-band Wi-Fi network
Bluetooth 4.0 with aptX® codec
USB Type B
TOSLINK Optical
RCA Analog Line Level Input
10/100 Mbps RJ45 Ethernet (For network and service)